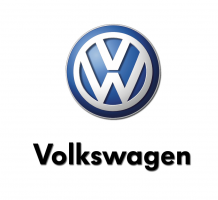 — Volkswagen settlement details and a settlement agreement website have been released after a federal judge in California gave preliminary approval to a nearly $15 billion settlement concerning 475,000 illegal Audi and Volkswagen diesel vehicles.
The settlement sets aside about $10 billion for U.S. owners and nearly $5 billion to promote zero-emissions cars and to offset environmental damage that will continue to be caused by the vehicles even after they are repaired.
Included in the settlement are the following Audi and VW 2-liter diesel vehicles:
2013-2015 Volkswagen Beetle
2010-2015 Volkswagen Golf
2009-2015 Volkswagen Jetta
2012-2015 Volkswagen Passat
2010-2013 Audi A3
2015 Audi A3
Under the proposed settlement, 2-liter owners will have the option of selling back their vehicles to Volkswagen or terminating their lease without an early termination penalty. Owners may also choose to keep their vehicles and receive a free "emissions modification," when and if a "fix" is submitted and approved.
Volkswagen said it believes the cars can be repaired without changing fuel economy or engine power. Based on a meeting with VW dealers, the automaker says installing a larger catalytic converter and using a software update will bring the emissions to acceptable levels, even if not within legal levels.
The larger catalytic converter will allegedly prevent nitrogen oxides from escaping from the cars, but not necessarily down to legal standards. Part of a $2 billion agreement with the government is to offset damage caused by cars that are "fixed" but still emit nitrogen oxides above legal limits.
Environmental regulators say the goal of any so-called fix is to reduce emissions by at least 80 percent.
Volkswagen has allegedly tested the process and determined the fix works, but admits more tests have to be conducted. All final repairs must be approved by the judge, the Environmental Protection Agency and the California Air Resources Board, allowing owners to get their cars repaired and still receive a minimum of $5,100 in compensation.
Volkswagen says owners will eventually be able to learn more about the settlement terms and determine how much compensation is available by visiting VWCourtSettlement.com. Owners can always opt out of the settlement if they want to hire an attorney and tackle Volkswagen in court.
As part of the preliminary settlement, owners will receive official notifications concerning their rights and available options, but the final settlement approval won't occur until October 18, 2016.
Although progress is being made for owners of 2-liter diesel vehicles, owners of 3-liter VW cars are still left hanging about what options they will have. The automaker believed it was ready to fix 3-liter cars until the California Air Resources Board rejected VW's plans a few weeks ago.