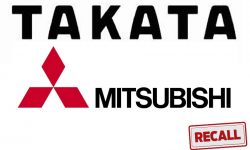 — Mitsubishi is recalling almost 2,000 i-MiEV electric cars to replace passenger-side Takata airbag inflators.
Takata recently expanded its recalls by another 5.7 million airbags, and this Mitsubishi recall is a small part of that expansion.
The automaker says the recall will see 2012 and 2014 Mitsuibishi i-MiEV electric cars called back to dealerships, but the automaker doesn't know when that will occur.
Dealers will eventually replace the front passenger airbag inflators, but until then, owners with questions should call Mitsubishi at 888-648-7820 and ask about recall number SR-17-001.
CarComplaints.com has complaints about more than 25 models of Mitsubishi vehicles.