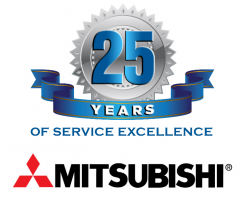 — Mitsubishi Motors said it spent the past 25 years cheating fuel economy standards in Japan just days after admitting the company intentionally falsified data about fuel economy on more than 600,000 minicars.
Many of the cars were manufactured by Mitsubishi for Nissan, and it was Nissan that originally discovered the problems. Mitsubishi first said falsified data had been submitted to Japan's transport ministry starting in 2002, but additional investigation has determined the cheating goes back to 1991.
The automaker named the Nissan Dayz, Mitsubishi eK Space and eK Wagon as minicars that were involved, but it's now believed more models are affected. Those models include the Minicab MiEV, Outlander, Pajero and RVR.
Although Mitsubishi says it has no evidence any cars are affected in the U.S., the National Highway Traffic Safety Administration said it is looking into the matter, especially with the Mitsubishi i-MiEV electric car. Further, the Environmental Protection Agency (EPA) has ordered Mitsubishi to conduct new tests for cars in the U.S.
Mitsubishi says a connection to the U.S. is what might have caused the problems in the first place. The automaker says the affected Japanese cars used data based on U.S. fuel economy standards where highway driving is more common. U.S. testing also involves cars traveling at higher speeds, the opposite of what occurs in Japanese cities where the minicars use more fuel in stop-and-go traffic.
Mitsubishi is also putting the blame on too much pressure placed on employees to meet internal company standards, something that may have caused employees to cheat the system. This same argument has been used by Volkswagen and its emissions scandal after engineers said they felt pressured to meet company demands concerning "clean diesel" engines.
Japanese officials ordered Mitsubishi to provide data within a week and other automakers must provide fuel economy test data by May 18. Mitsubishi said a group of outside experts will provide an investigative report in three months, but by that time the automaker could be looking at a disaster financially. In the few days following the original fuel economy admission, the company lost nearly $4 billion (half) of its market value.
Japanese authorities have a few options to consider, including the possibility of making the automaker buy back the vehicles. Government officials also hinted the automaker could be punished with monetary fines or forced to reimburse government tax rebates the minicars received based on fuel economy estimates.