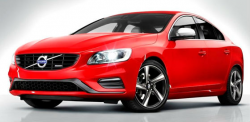 — Volvo is recalling over 7,700 model year 2014 S60, S80, XC60 and XC70 vehicles equipped with keyless ignition. Volvo says the front wipers might be impossible to turn off when the ignition is on.
But that's not all.
It seems the headlight switch could go out, and even if it does work, the high-beam headlights might not work. Even the turn signals could fail.
All of this is attributed to a problem in the central electronic module.
Volvo says an upgrade of the module software should fix the problem. Dealers will do just that once the recall begins, but Volvo hasn't released information when the recall will start.
Owners of the affected vehicles can call Volvo at 800-458-1552.