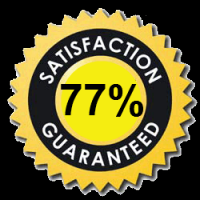 — The auto industry isn't exactly known for perfect customer satisfaction scores, as seen in the numerous complaints submitted to CarComplaints.com. Now the newest results from the American Customer Satisfaction Index (ACSI) confirm what many suspected: Consumers are increasingly dissatisfied with their cars.
The ACSI tracks vehicles purchased within the past three years and the 2014 report shows recalls do impact the satisfaction of car owners. Owners who had at least one recalled vehicle in the past year were 6 percent less satisfied compared to owners who didn't experience any recalls.
The report also shows the U.S. car industry has dropped in customer satisfaction scores over the past few years and has reached a five-year low. The drop even includes so-called luxury vehicles, although it's not known whether luxury car owners are facing more problems or simply expecting more for their money.
Overall, customer satisfaction dropped to 82 points out of a possible 100 points, with 16 of 21 brands doing worse than last year.
Surprisingly, the only two brands to show improvement are both owned by General Motors, the automaker that has recalled about 30 million vehicles in the first eight months of 2014. Chevrolet showed a 4 percent increase in customer satisfaction while Buick gained 1 percent.
However, even with the increase in customer satisfaction, Chevy and Buick still didn't lead the pack.
Here's the brands and their ratings based on a overall possible customer satisfaction score of 100. Click a brand to read complaints submitted to CarComplaints.com about the respective manufacturers.