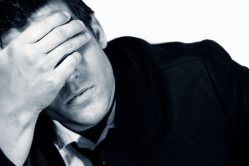 — Facing government investigations, lawsuits and recalls, General Motors today announced another recall over the ignition switch fiasco GM ignored for 10 years. Today's announcement affects the following cars, all 824,000 of them:
In a press release, GM said the Saturn Ion would be recalled but didn't say what model years were affected. Update: all model years of the Ion, 2003-2007, are part of the recall.
GM has added the 824,000 cars because 95,000 faulty switches were sold to dealers and aftermarket wholesalers. Of those, about 90,000 were used to repair older vehicles that were repaired before they were originally recalled.
GM said it will be impossible to track down all the affected parts, so the recall will assure all the cars have a new ignition switch.
GM is once again warning owners of the affected cars to remove everything that is attached to the key itself, including the key fob. Don't use a key ring or anything else. The only thing that should be anywhere near the ignition switch is the key itself.
Owners should receive a recall notice the week of April 21, 2014. There is no information as to when all the repair parts will be available, but GM will reimburse you if you've already paid to replace the ignition switch.
GM has created a website dedicated to the chaos surrounding the faulty ignition switch. Check that out at www.gmignitionupdate.com.
For those of you keeping official score, the grand total (so far) of GM cars recalled because of the ignition switch is: 2,591,665
Today's recall announcement comes at the same time GM issued a stop-sale on the 2013–2014 Chevy Cruze, without telling anyone exactly why. Additionally, an emergency motion was recently filed in a Texas court demanding GM tell affected owners to park their cars until they are fixed.
Today's GM recall comes at the same time as electric automaker Tesla was cleared in a federal investigation, after Tesla went to extremes to make their cars as safe as possible by installing a titanium underbody shield system.
2014 Cadillac ELR Recall
In a separate recall, GM recalled 656 model year 2014 Cadillac ELR cars because of problems with the electronic stability control software. The recalled cars are those that are not equipped with adaptive cruise control. GM says the system could fail to alert the driver that the ESC system is partially or fully disabled.
The Cadillac ELR recall should begin on April 17, 2014. ELR owners can contact Cadillac at 800-458-8006 and refer to recall number 14087.