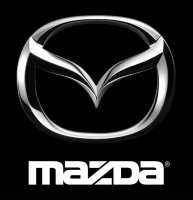 — Mazda is facing a class-action lawsuit that accuses the automaker of defective continuous variable valve timing assemblies in its L-series engines.
The lawsuit claims Mazda knew the L-series engines had defective valves in 2007 when the automaker sent a technical service bulletin to dealers. However, the lawsuit says Mazda never warned consumers of the defect. The alleged variable valve timing assembly defect can cause the timing chain to detach and destroy the engine.
Lead plaintiff James Stevenson said he purchased a 2008 Mazda CX-7 in 2009 and by 2013 the engine failed. Stevenson alleges that although Mazda extended warranty coverage in 2012 to seven years past the original date, Mazda refused to make the needed repairs under warranty.
According to the lawsuit, Mazda's failure to warn of the variable valve timing defect has caused consumers to overpay for their vehicles, pay out-of-pocket for repairs and not receive defect-free new vehicles.
Owners of the 2008 Mazda CX-7 have told CarComplaints.com of timing chain problems in their cars, along with the headache of trying to get Mazda to cover the repairs under warranty. Not saving a simple oil change receipt caused owners to pay a small fortune to fix the timing chain.
"I purchased my 2008 Mazda CX7 at a dealership. Only had 18 months. Well, I went for an oil change and found out it's a timing chain that needs to be replaced and I have an oil leak. The extended warranty plan wants maintenance records and oil change records which I don't have. I have gone various places locally and out of town to change my oil, didn't keep all the receipts. Don't even remember all the places. What is the purpose of getting an extended warranty if you have to go through this? $1800 timing chain and who knows about the engine." - Euclid, Ohio
"In Jan 2011 I got a letter explaining the problem with the ttv valve. My check engine light was on so I took it in. I said I wanted the timing chain thing checked cause I had received the letter. They call me and say your car is ready but it was blah blah something else, I said did you check the timing chain they said no, I insisted they check cause I was coming up on 70,000 miles. I get a call back and they say their is sludge in the engine and i need to bring in my oil change papers. They will not fix it per warranty without them. So glad they recognize the problem but want to blame it on sludge. - Proctorville, Ohio
Lead plaintiff James Stevenson is represented by Simmons Hanly Conroy LLC, Richardson Patrick Westbrook & Brickman LLC and The West Law Firm.
The Mazda timing chain / engine valve lawsuit was filed in the U.S. District Court for the District of New Jersey - Stevenson v. Mazda Motor of America Inc.