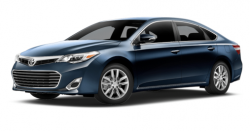 — Toyota is recalling 20,000 vehicles that could catch on fire because of a gas leak. The automaker named the vehicles as the 2014 Toyota Avalon, Toyota Camry, Toyota Highlander, Toyota Sienna and model year 2015 Lexus RX cars equipped with the 2GR-FE engine.
Toyota didn't say much about the recall other than the defect involves a bad weld in the engine compartment. The weld can fail on the end cap on the right-hand fuel delivery pipe causing gas to leak from the pipe. Any leaking gas near an ignition source could cause a fire.
Toyota blames the problem on the supplier that failed to weld the parts adequately during manufacturing.
Although leaking gas can cause a host of problems, Toyota is unaware of any crashes, injuries or fires related to the defect.
Owners of the affected cars will receive a notice from Toyota to schedule an appointment with a dealer. The fuel delivery pipe will be inspected and replaced if the pipe was made by a specific supplier.
With questions, Toyota owners can contact customer service at 800-331-4331, while Lexus owners can call 800-255-3987.
Read what people say about the vehicles named in the Toyota fuel delivery pipe recall: