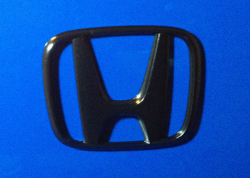 — Honda is recalling 492 vehicles to replace front passenger airbag inflators because they may not have been installed correctly during a previous Takata airbag recall.
2003-2012 Honda Accord
2010 Honda Accord Crosstour
2001-2011 Honda Civic
2002-2011 Honda CR-V
2003-2011 Honda Element
2007-2013 Honda Fit
2010-2012 Honda Insight
2002-2004 Honda Odyssey
2003-2012 Honda Pilot
2012 Honda Ridgeline
Technicians at several dealerships may have installed the replacement inflators in such a way the airbags may fail to deploy in a crash. Honda has since allegedly taken steps to correct repair procedures to prevent this from reoccurring.
The dealers that made the errors are currently attempting to reach owners of affected vehicles to schedule inspections and repairs as soon as possible.
Mailed recalled notices to owners of any remaining unrepaired vehicles will begin in June 2018.
Owners may contact Honda customer service at 888-234-2138.