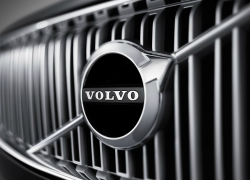 — Volvo is recalling more than 17,500 vehicles because software problems may cause the GPS systems to provide the wrong locations.
2017-2019 Volvo XC90
2017-2019 Volvo S90
2017-2019 Volvo V60
2017-2019 Volvo V60 Cross Country
2017-2019 Volvo V90
2017-2019 Volvo XC40
2017-2019 Volvo XC60
2017-2019 Volvo V90 Cross Country
The automaker received a complaint about a vehicle sending out the wrong GPS data in October, a problem Volvo considered "critical."
The supplier found a software deviation in the vehicle connectivity modules affected driver support features and caused illumination of warning lights when starting the vehicles.
The vehicles were built prior to October 30, 2018, the date new updated software was installed in the models during production.
The Volvo recall should begin January 7, 2019, when dealers will correct the software.
Owners with questions should call 800-458-1552 and use recall number R39917.
CarComplaints.com has complaints about numerous Volvo models.