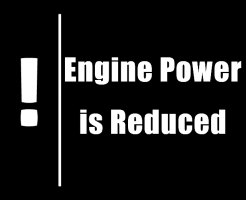 — A Chevy Malibu accelerator sensor lawsuit alleges the cars are equipped with defective accelerator pedal position sensors and/or faulty electronic throttle controls that cause messages that read, "Engine Power is Reduced."
The proposed class action lawsuit includes all consumers who purchased or leased 2016-2018 Chevrolet Malibu cars.
Plaintiff Katrina Hutchinson purchased a new 2016 Chevrolet Malibu in May 2016 from a dealership in Maryland. She says she was driving when the Malibu displayed the engine power reduced warning, sending her car to a speed of about 20 mph.
Dealer technicians found the car displayed the P2138 diagnostic trouble code which indicated the Malibu needed a new accelerator pedal position sensor, repairs that were covered under warranty.
Hutchinson says the car experienced reduced engine power again in November 2018 when the Malibu had about 45,000 on it. The car was taken to a dealership which found error codes P2138 and P050d, with technicians saying the Malibu needed a new accelerator pedal.
This time the plaintiff allegedly paid $471.10 out of her own pocket because Chevrolet said the car was no longer covered by the warranty. The plaintiff says she complained to General Motors but allegedly received no help.
According to the lawsuit, acceleration in the powertrain is controlled by an electronic throttle control which includes an accelerator pedal position sensor.
Unlike a traditional throttle control system which relies on a mechanical linkage to control the car, the Malibu uses electronic sensors and electromechanical actuators and human-machine interfaces such as pedal feel emulators.
The plaintiff says once the warning message Engine Power is Reduced is activated, everyone on the road is in danger because the Malibu quickly loses power without warning.
GM allegedly knows about the issue but conceals what it knows, including by refusing to recall the electronic throttle controls or accelerator sensors. In addition, the plaintiff says all affected Malibu customers have overpaid for their cars and spent money on repeated repairs.
The plaintiff also claims GM has refused to reimburse Malibu owners and lessees even though the automaker allegedly knows the cars have defects.
According to the lawsuit, the accelerator pedal position sensors and electronic throttle controls are meant to last the lifetime of the vehicles. However, GM allegedly knows the parts will fail and eventually nothing will be covered under warranties.
The Chevy Malibu accelerator sensor lawsuit was filed in the U.S. District Court for the District of Maryland, Greenbelt Division - Hutchinson, et al., v. General Motors LLC.
The plaintiff is represented by Migliaccio & Rathod, and Levin Sedran & Berman.