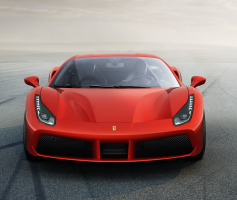 — Ferrari is recalling more than 950 vehicles because the airbags and seat belt pretensioners may fail in crashes.
Additionally, Ferrai says the airbags and pretensioners could suddenly and unexpectedly deploy.
The automaker says the electronic airbag control units may fail in the following models.
2018 Ferrari 488 Spider
2018 Ferrari 488 Pista
2015 Ferrari 458 Speciale A
2016-2018 Ferrari 488 GTB
2015-2017 Ferrari F12 Berlinetta
2016 Ferrari F12tdf
2016-2018 Ferrari Carlifornia T
The automaker learned of the problem from the supplier of the control unit and opened an investigation.
Ferrari says it believes a fault in the power supply causes damage to the airbag control unit, specifically with a capacitor that doesn't meet the correct specification. If the problem occurs, a driver will see an illuminated airbag warning light related to the airbags and seat belt pretensioners.
Nearly 900 of the recalled vehicles are in the U.S. and 62 are recalled in Canada.
Ferrari dealers will replace the airbag electronic control units once the recall starts August 7, 2019.
Customers who spent money to repair problems related to the defective airbag control units may be eligible to receive reimbursements.
Ferrari owners may call the automaker at 201-816-2668 and refer to recall number 70.