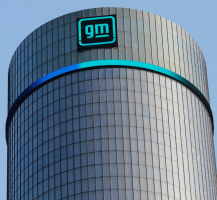 — A General Motors oil consumption class action lawsuit has been dismissed because the two vehicle owners who sued waited too long to file their class action.
According to the lawsuit, these vehicles suck down oil at incredible amounts due to defective 5.3 Liter V8 Vortec 5300 LC9 engines.
2011–2014 Chevrolet Avalanche
2011–2014 Chevrolet Silverado
2011–2014 Chevrolet Suburban
2011–2014 Chevrolet Tahoe
2011–2014 GMC Sierra
2011–2014 GMC Yukon
2011–2014 GMC Yukon XL
The Vortec engines allegedly consume so much oil that it results in low oil levels, not enough lubrication and internal damage to the engines.
The cause is allegedly piston rings that wear down early and force owners to constantly add engine oil.
GM allegedly knew about oil consumption issues in 2008 based on an investigation known as "Red X." However, that oil consumption investigation involved vehicles older than the above vehicles named in this lawsuit.
Following the investigation, the class action lawsuit alleges GM shielded the active fuel management valve to redirect oil spray and began using a new positive crankcase ventilation cover.
The lawsuit alleges none of those modifications resolved the oil consumption problems.
The GM class action also asserts technical service bulletins were issued to dealerships regarding excessive oil consumption.
GM Class Action Lawsuit Dismissed
In an earlier motion to dismiss, certain claims were dismissed which left three remaining claims against General Motors.
GM asserts the remaining claims are barred by the four-year and two-year statutes of limitations for breach of implied warranty of merchantability and fraudulent suppression.
The plaintiffs contend the statutes of limitations should be tolled (suspended) because the automaker concealed the alleged oil consumption problems.
But Judge Emily C. Marks didn't see things that way. In several pages of remarks, the judge dismissed the lawsuit based on the statutes of limitations on the purchase dates of the vehicles.
"The time elapsed between these purchase dates and the date the Plaintiffs filed this lawsuit exceeds the limitations period for all of their claims." — Judge Marks
The GM class action lawsuit was filed in the U.S. District Court for the Middle District of Alabama (Western Division): Dominguez Hurry, et al., v. General Motors LLC.
The plaintiffs are represented by DiCello Levitt Gutzler LLC, and Beasley Allen Crown Methvin Portis & Miles PC.