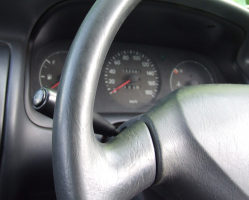 — BMW of North America is recalling certain 2011 1-Series ActiveE and model year 2012 Z4 vehicles because of power steering problems.
According to the National Highway Traffic Safety Administration, the vehicles can lose power steering because of variations in the electrical current of the system.
Electrical problems mean loss of power steering, which could mean a loss of control of the vehicle.
BMW dealers will replace something called the steering assistance module, which is supposed to fix the problem.
BMW says the recall should begin this month.
Questions? Call BMW at 1-800-525-7417.