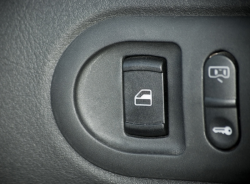 — Add another investigation to the long list of government probes into Toyota vehicles.
The federal Office of Defects Investigation (ODI) has found a high rate of doors catching fire and power-window switches melting in certain Toyota vehicles.
The ODI wants to know if the power window master switch design is faulty, which just happens to be the same switch used in all the affected vehicles.
They include a whopping 1.4 million model year 2007-2009 Camry, Camry Hybrid, RAV4 and Yaris vehicles built from September 2006 through August 2008. The investigation also includes the 2008 Toyota Highlander Hybrid.
A California resident told CarComplaints.com the power windows in her 2008 RAV4 quit working, so she had the problem fixed while her RAV4 was already in the shop getting something else fixed from a previous Toyota recall. But, the fix for the window came at a steep price.
"Toyota said they would pay for the part if I paid for the labor, both of which were about equal in cost," said Peggy M., of Folsom, California. "So, I had to write a check for $250 for 2 hours labor to replace a part that should not have failed."
Toyota owners who have complained to the government tell of doors catching fire, smoke pouring from the doors, and power window switches melting like butter. The engineering analysis by the ODI will try to determine why you would need to keep a fire extinguisher mounted on your dash.