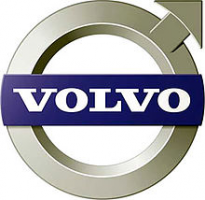 — The National Highway Traffic Safety Administration (NHTSA) announced today that Swedish automaker Volvo has agreed to pay $1.5 million in civil penalties in response to the agency's assertion the automaker failed to report safety defects and noncompliances in a timely manner.
The government requires an automaker to report known safety defects within five days, as required under the law.
"With millions of vehicles traveling our highways every single day, we take our responsibility to safeguard the driving public very seriously and we expect automakers to do the same," said U.S. Transportation Secretary Ray LaHood. "Manufacturers are required to handle safety issues both quickly and appropriately."
NHTSA's evaluation of six recalls issued in 2010 and one recall announced in 2012 found evidence that Volvo failed to report safety defects as required under law.
As part of today's settlement, Volvo Cars North America, LLC and its parent company Volvo Car Corporation agreed to make internal changes to its recall decision-making process.