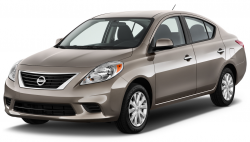 — The National Highway Traffic Safety Administration has closed an investigation of possible air bag problems in the 2012 Nissan Versa.
The Office of Defects Investigation (ODI) opened the investigation after receiving early warning reports from Nissan concerning supplemental restraint system (SRS) lights being activated on the subject vehicles.
The reports suggested the SRS cable harness from the spiral cassette to the driver's air bag module became pinched within the steering wheel assembly during installation. The pinching condition was apparently causing an electrical short.
Nissan said the shorts were primarily caused by errors in the way the harness was routed in the steering wheel area. Nissan advised that a countermeasure was started on December 10, 2011, in order to reduce mis-routing the spiral cable harness.
It was first thought the affected vehicles were the 2012 Versa Sedan and Versa Hatchback, but later determined the issue related only to the sedan.
ODI's analysis indicated that this condition typically occurred early in the life of the vehicle, with 40 percent occurring prior to vehicle sale or delivery, and 69 percent with less than 2 months in service. When compared to similar air bag investigations, the failure rate is considered low and ODI said a safety defect order is not currently needed.
However, the government says the closing of the investigation does not necessarily mean a safety-related defect does not exist and the agency will monitor the issue.