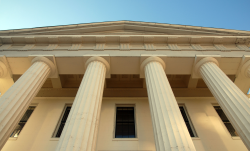 — A California judge has given preliminary settlement approval to a class-action lawsuit against American Honda Motor Company. Plaintiffs Alex Soto and Vince Eagen filed suit against Honda claiming the automaker knowingly hid problems from consumers.
According to court documents, the plaintiffs argued Honda made over 1,500,000 cars that contained a defect that caused frequent oil changes and blown spark plugs.
The vehicles include the 2008-2012 Honda Accord; the 2008-2013 Honda Odyssey; the 2009-2013 Honda Pilot; the 2010-2011 Honda Accord Crosstour; and the 2012 Crosstour, all 6-cylinder engines.
The suit pointed to hundreds of complaints filed with the National Highway Traffic Safety Administration, along with complaints made to CarComplaints.com.
A Marietta, Georgia, Accord owner explained it this way to CarComplaints.com:
"I had noticed oil consumption and fouling (i.e. dark coloration) soon after purchasing the car. I added oil on several occasions, but when I noticed it was short a quart, I would take to the dealership sooner, rather than waiting for the recommended 5,000 mile service. In fact, the oil consumption issue has gotten worse. I took the car in for service ahead of schedule, because no oil appeared on the dipstick."
This Accord owner kept returning to the dealership but kept getting the same response: Check the oil every time you get gas.
"Don't bother contacting Honda's Customer Service number. I got the run around from some jerk that gets paid $10/hour to lie. He told me I should have done something back in July. He refused to transfer me to his supervisor when I requested it. Honda, you have not heard the last from me."
The plaintiffs said Honda knew there was a defect that let oil enter the engine's combustion chamber, causing havoc to the engine.
Complaints also allege Honda refused to cover the problem under existing warranties. However, Honda did issue a technical service bulletin to dealers to check for the problem, but a recall was never ordered because it wasn't considered a "safety" defect.
Although Honda is refusing comment because the case hasn't been given final approval, the settlement says that Honda will extend their powertrain limited warranty for up to eight years after the original sale of the vehicle.
It's a victory for owners of the affected 6-cylinder engines, but based on complaints filed with CarComplaints.com, there might be another case in court about Honda 4-cylinder vehicles.
As of now, 4-cylinder owners are left in the dark, even though their complaints are identical to the complaints about the 6-cylinder models.
Want an example of how bad the problem really is? CarComplaints.com has a list of the top problem trends of 2012, and guess which automaker and problem ranked number one? Yep, the 2008 Honda Accord.