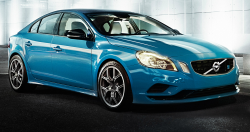 — The Volvo S60 had an iffy track record in 2013. On the one hand, the S60 was recently awarded the prestigious Top Safety Pick+ award for safety from the Insurance Institute for Highway Safety. The Institute also said the S60 receives a high safety rating because of its internal technology that helps the S60 avoid a crash before it happens.
On the other hand, 2013 saw the Volvo S60 recalled because of windshield wiper and headlight problems. Further, a New Jersey federal judge approved a class-action lawsuit against Volvo which alleges the sunroofs in Volvo vehicles can leak and damage the electronic stability control system.
Ending 2013 comes word that Volvo will recall over 30,000 S60 cars because they could experience low oil pressure without any warning to a driver. Volvo says the affected cars are equipped with 5-cylinder engines and were manufactured June 22, 2010, through May 14, 2012.
In the affected vehicles, the vehicle may not alert the driver of a low oil pressure situation. The automaker says they received reports of drivers complaining their engines started knocking without the oil pressure light illuminating. Volvo dealers found the cars were low on oil and in some cases required a complete engine replacement.
Volvo S60 owners will receive notification to schedule an appointment for a dealer to perform a software update.
Owners can contact Volvo at 800-458-1552 and give them recall number R29436.