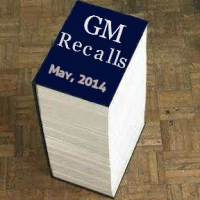 — General Motors has announced its 30th and 31st recalls of 2014 with the orders to call back over 218,000 Chevy Aveo and Optra cars. GM said both recalls involve the very real possibility of fires.
Chevy Aveo
GM says 218,000 model year 2004-2008 Chevy Aveo cars need to be fixed because heat in the daytime running lights module could cause a fire. The module is located in the center console of the instrument panel and a melting module means flames flying from the instrument panel.
GM says they decided to recall the cars on May 16, but the automaker didn't mention when it first learned of the defect.
Chevy Optra
Only 214 model year 2004-2008 Chevy Optra cars will be called back, but for the same problem as the Aveo. The difference is the headlight switch module and the daytime running lights module could melt and catch fire. Unlike the Aveo, both Optra modules are located on or near the left side of the steering column.
GM ordered the recall on May 9, but as with the Aveo recall, the automaker didn't say when it first learned of the defect in the Optra.
If all this isn't disturbing enough, GM says they are still trying to figure out how to fix the problems and the automaker hasn't informed the National Highway Traffic Safety Administration when the recalls will begin.
The best advice we can give is to watch for smoke and flames, and call Chevy at 800-222-1020. Chevy Aveo owners should use recall number 14236, Optra owners use recall number 14093.