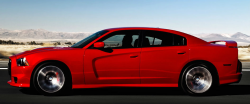 — Hyundai hasn't had much good news about its Sonata over the past two weeks. The 2015 Sonata was recalled a few weeks ago because a wiring harness can cause problems with the gear shifter. Then the same car was recalled because the front brake calipers can fracture and cause problems stopping the car.
Now the National Highway Traffic Safety Administration (NHTSA) has opened an investigation into 394,000 older Sonatas that might have defective seat belt buckles.
NHTSA has received 83 owner complaints from Hyundai that alleges the seat belt buckle assembly failed on model year 2006-2008 Hyundai Sonata cars.
The majority of owners claim the air bag warning light came on, but owners weren't exactly sure what was causing the light to illuminate. For that matter, some Hyundai dealers weren't sure of the problem, as the owner of a 2006 Hyundai Sonata told CarComplaints.com.
"The air bag warning light came on for no apparent reason. Took the car into the Hyundai dealer and they ran a diagnostic check for ONLY $100.00 dollar, but it did take them almost 5 minutes for the entire check. They told me that it showed a low voltage and to replace the battery for another $120.00 dollars. End result was I was out of $220.00 dollars and the air bag warning light was still on." - Harry, Elton, Pa.
NHTSA says the front driver and/or passenger seat belt buckle assemblies can fail and need replacement. However, the failure of the buckle assemblies can also cause problems with the air bags and seat belt pretensioners, hence the reason the air bag lights illuminate.
The investigation will determine if 394,000 model year 2006-2008 Hyundai Sonata cars should be recalled.