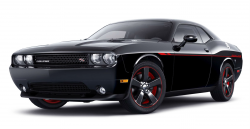 — The subject of Chrysler alternator problems is headed to court as a proposed class-action lawsuit was filed alleging Chrysler (now FCA US) used defective 160-amp alternators that can catch fire.
In July 2014, the National Highway Traffic Safety Administration opened an investigation into alternator failures in 123,000 model year 2011-2012 Dodge Chargers.
Then in October 2014, Chrysler recalled over 470,000 model year 2011-2014 Chrysler 300, Dodge Charger, Challenger, Durango and Jeep Grand Cherokee vehicles to replace the alternators. At that time, Chrysler said the 160-amp alternator could fail, cause the battery to drain and the vehicle to stall.
The alternator lawsuit alleges the alternators not only fail, but can also catch on fire and are so dangerous the vehicles shouldn't be driven.
Lead plaintiff Robert Madatyan claims Chrysler is making owners wait up to six months to get the alternators replaced. That's six months of leaving the vehicles parked and unusable, according to the alternator lawsuit. Madatyan claims Chrysler has refused to reimburse owners for rental cars while owners wait for the replacement alternators.
Additionally, the lawsuit alleges Chrysler should pay damages and restitution for loss of use and loss of market value.
The proposed Chrysler alternator class-action lawsuit could include over 430,000 model year 2011-2014 Dodge Challenger, Charger and Dodge Durangos, 2011-2014 Chrysler 300s and 2012-2014 Jeep Grand Cherokees.
The Chrysler alternator lawsuit was filed in the United States District Court, Central District of California, Los Angeles - Madatyan v. Chrysler Group LLC et al.
The plaintiff is represented by the Margarian Law Firm.
Read owner-reported complaints about the vehicles named in the Chrysler alternator lawsuit: