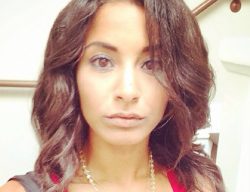 — Honda has confirmed an eighth death caused by metal shrapnel from an exploding Takata airbag. Jewel Brangman, 26, was driving a rented 2001 Honda Civic on September 7, 2014, when the Civic was involved in an accident in Los Angeles County.
The accident caused the driver-side airbag to explode and Brangman to die from a laceration to the left side of her neck and a severe brain injury.
The 2001 Honda Civic, owned by Sunset Car Rental LLC, of San Diego, had been previously recalled to repair the airbags, but the repairs were never made.
According to a wrongful death lawsuit naming Jewel Brangman as the victim, the Civic had been recalled about three months before the accident. However, Honda says the 2001 Civic was included in a 2009 driver-side airbag recall, but the car was never repaired even after four recall notices were sent to the registered owners.
The 2001 Honda Civic airbag recall was expanded in 2013 and another notice was mailed, but the car was never repaired.
The death of Jewel Brangman is the first to be linked to a defective Takata airbag in a rental car.
Sunset Car Rental of San Diego, owner of the 2001 Honda Civic, wasn't required by law to repair the car even though it had been recalled. Under current law, rental cars do not have to be repaired before the cars are rented and a rental agency does not have to inform a customer about the safety defects that need to be fixed.
To learn if your vehicle is under recall, visit https://vinrcl.safercar.gov/vin/.