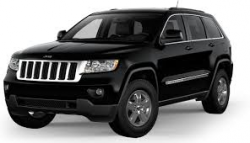 — The National Highway Traffic Safety Administration has shot down a petition to investigate over 5 million Fiat Chrysler vehicles related to power system failures.
The Center for Auto Safety (CAS) filed a petition asking NHTSA to investigate alleged problems with Totally Integrated Power Modules (TIPMs) installed in Chrysler vehicles since 2007.
CAS says those vehicles include the following:
2007-2015 Chrysler Grand Voyager, Chrysler Town & Country, Dodge Durango, Dodge Journey, Dodge Grand Caravan, Dodge Ram Cargo Van, Dodge Nitro, Dodge Ram 1500, Dodge Ram 2500, Dodge Ram 3500, Dodge Ram 4400/5500, Jeep Grand Cherokee, Jeep Liberty and Jeep Wrangler.
NHTSA said it analyzed customer complaints and determined Chrylser fuel pump relay recalls should have taken care of the problems. Those recalls were ordered in September 2014 and February 2015, but the total number of recalled vehicles was less than 1 million, far less than CAS said was affected.
The complaints analyzed by the government consisted primarily of failures of the SUVs to start and engine-stall while driving. Analysis of the data indicated the 2011-2013 Jeep Grand Cherokee and Dodge Durango vehicles had much higher complaint rates related to fuel pump relay failures than the other vehicles. However, NHTSA says there is no evidence to support CAS claims of airbag non-deployment, unintended acceleration or fire risks.
NHTSA says any additional investigation is unlikely to find a defect related to the safety of the vehicles, therefore the petition for investigation is denied. However, the agency said it will continue to monitor future complaints about the vehicles.