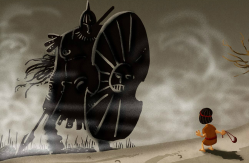 — Toyota Motor Corporation has sued a small wedding video business for calling itself "Lexus Studios," something Toyota says is trademark and service mark infringement, unfair competition and trademark and service mark dilution.
The lawsuit alleges the Somerville, Massachusetts, wedding video business is hurting Toyota's auto business because the video business name "is likely to mislead the general public into believing that Defendant and its photography and film production services are authorized by, sponsored by, licensed by or otherwise affiliated with Toyota, its well-known and famous LEXUS Mark and the goods and services it sells and provides thereunder."
According to the automaker, it filed the lawsuit "to halt the irreparable harm it has suffered and will continue to suffer" because the wedding video business uses the name Lexus Studios.
Defendant Paolo Pacheco responded to Toyota by denying the use of "Lexus Studios" was likely to cause confusion. Pacheco further said the Massachusetts Secretary of State allowed his company to incorporate under the name Lexus Studios, Inc. However, Toyota said it explained that the Massachusetts Secretary of State only examines proposed corporate names for being identical, not for the likelihood of confusion.
Toyota makes numerous charges in the lawsuit about the business name of Lexus Studios causing harm to Toyota.
"Defendant's actions have caused, or are likely to cause, irreparable injury to Toyota, including irreparable injury to its goodwill and reputation, for which Toyota has no adequate remedy at law."
"Defendant's acts alleged herein have caused and are likely to continue to cause confusion, mistake, and deception among consumers, the public, and the trade as to whether Defendant's photography and film production services originate from, or are affiliated with, sponsored by, or endorsed by Toyota."
Toyota then says the wedding video company has acted with "intention or willful blindness to unfairly benefit" from the Lexus name.
Toyota also argues the wedding videographers shouldn't be allowed to use Lexus Studios because Toyota has an online video company called L/Studio. The automaker says it registered L/Studio:
"...as a service mark for entertainment services, namely, providing continuing on-line programs about automotive culture and lifestyle and hosting an on-line community web site featuring the topics of automobiles, travel, automotive culture, namely, environmentally friendly automotive life style, innovation in consumer products, architectural and fashion design, designing, purchasing, and using automobiles in an environmentally friendly and personally-enhancing way, art, human culture, and philanthropic services in the United States Patent and Trademark Office under Registration No. 3,656,395 which issued July 21, 2009."
Toyota says the owner of Lexus Studios video services was aware of the "fame" and "goodwill represented" in the Lexus mark but still chose to use the name.
According to the lawsuit, Toyota believes consumers could confuse the automobile-related "L/Studio" with a wedding video company called "Lexus Studios." Toyota doesn't indicate what it thinks about the numerous other companies that use "L Studio" as part of their names.
The Lexus Studios lawsuit was filed in the United States District Court for the District of Massachusetts - Toyota Motor Corporation and Toyota Motor Sales, U.S.A., Inc. v. Lexus Studios, Inc.
Have a complaint about your Toyota or Lexus vehicle? Add your complaint here, about any vehicle.