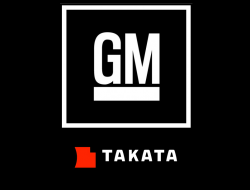 — General Motors is issuing a "preliminary recall" of 1.9 million vehicles to replace Takata airbag inflators and the automaker isn't happy about it.
GM is calling it a "preliminary" recall because the automaker is trying to prove to the government the vehicles shouldn't be recalled. Based on statements from GM, the vehicles are safe to drive because the Takata airbags are different than those used by other automakers.
Takata airbags have been linked to at least 10 deaths and 140 injuries in the U.S. after the airbags deployed with too much force and exploded like grenades.
The National Highway Traffic Safety Administration (NHTSA) says the confirmed root cause is the chemical ammonium nitrate that is used to deploy the airbags. Based on the design of the metal inflators inside the airbags, in addition to heat, humidity and age, the inflators can explode into tiny shards of metal that kill vehicle occupants.
General Motors says if it can't convince NHTSA about the safety of the airbags, the following vehicles will be recalled:
2007-2011 Chevrolet Silverado 1500
2007-2011 Chevrolet Avalanche
2007-2011 Chevrolet Tahoe
2007-2011 Chevrolet Suburban
2007-2011 GMC Sierra 1500
2007-2011 GMC Yukon
2007-2011 GMC Yukon XL
2007-2011 Cadillac Escalade
2007-2011 Cadillac Escalade EXT
2007-2011 Cadillac Escalade ESV
2009-2011 Chevrolet Silverado
2009-2011 GMC Sierra 2500 and 3500
GM believes the trucks and SUVs "do not pose an unreasonable safety risk at this time." The automaker says out of about 44,000 airbag deployments in crashes, no Takata airbag inflators have ruptured. GM says that is no accident because the passenger airbags are engineered specifically for General Motors.
Features such as more venting, unique airbag propellant wafers and machined steel caps separate the airbags from all others. In addition, the automaker says the inflators are specially packaged in the instrument panel to protect the airbag inflators from moisture and effects of high temperatures.
General Motors is trying to convince NHTSA a recall is unnecessary by performing a third-party environmental conditioning study that will simulate long-term temperature changes. GM also told NHTSA a program has been established to collect and scan Takata inflators recovered from GM vehicles, especially from areas with high humidity.
The automaker hasn't announced where the vehicles will be recalled, although areas of high absolute humidity will certainly be on top of the list. GM says recall locations will be determined once more research is conducted and concluded.
Owners of the recalled trucks and SUVs will be notified by mail, but GM doesn't know when that will occur. The preliminary recall will be stopped on the wild chance GM can convince NHTSA a recall isn't necessary.
Owners with questions should call Chevrolet at 800-630-2438, GMC at 866-996-9463 or Cadillac at 866-982-2339.