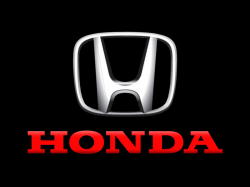 — Honda has discovered more problems with Takata airbags following an engineering audit that determined the airbag manufacturer manipulated airbag inflator validation test data that was supplied to Honda.
In October 2015, Honda first learned that Takata falsified test data for certain types of inflators, so Honda requested the audit where the final report would not only be provided to Honda, but also to federal safety regulators.
Calling it the first phase of the audit, Honda says the completed report shows "several instances" where Takata manipulated test data that suggested the inflators were safe.
As seen with the death of a Malaysian driver in a Honda City car, the automaker has been hit hardest by Takata's lies, with Honda saying it is "disappointed and troubled by this behavior by Takata."
Honda also found possible problems with airbag inflators that weren't included in phase 1 of the audit, specifically with PSPI-6 passenger-side inflators that Takata tested, but then failed to pass on the test results to Honda. The automaker says the potential problems are different than the issues that have caused the recall of about 100 million inflators.
Honda says the passenger frontal inflators showed instances of "inflator closure erosion," something completely different than problems caused by the explosive chemical ammonium nitrate.
Based on how Takata has not been forthcoming with Honda, the automaker said it will investigate components called X-series inflators that Honda started using in 2011. They are the only inflators not currently under recall because all the inflators contain a moisture-absorbing desiccant.
None of the X-series inflators have exploded but Honda said it isn't taking any chances because of Takata's track record.
Phase 2 of the audit will focus on recalled inflators outside the U.S. and Canada, a complex process that leaves Honda unable to guess when phase 2 will be completed.