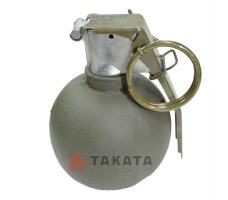 — Nearly 70 percent of recalled Takata airbag inflators still need to be replaced as of February 12, 2016. The National Highway Traffic Safety Administration (NHTSA) says over 7 million airbag inflators have been replaced so far, but that still leaves about 21 million deadly inflators installed in millions of vehicles.
NHTSA says between August 14, 2015, and February 12, 2016, there have been over 4.1 million driver-side airbag inflators replaced, leaving nearly 65 percent of driver airbags that still need repairs.
More than 3 million passenger-side airbags have been repaired during the same time period, leaving over 72 percent of recalled passenger airbags still needing repairs.
Why This Slow Moving Recall Really Matters
The inflators have killed at least 10 people and injured nearly 140 by sending sharp pieces of metal into vehicle occupants. The airbags use a chemical called ammonium nitrate to create a small explosion to deploy the airbags in a crash. The chemical has been used for years, but studies confirm humidity and moisture can make the chemical unstable.
Scientists found big problems with the airbag inflators because there was no drying agent added to the ammonium nitrate, making the chemical susceptible to moisture. The drying agent, called a desiccant, protects the explosive chemical from the effects of heat and humidity. NHTSA says no inflators with a desiccant have exploded.
Have All The Dangerous Airbag Inflators Even Been Recalled Yet?
To date, more than 28 million airbag inflators have been recalled involving 24 million vehicles from 14 automakers. Some members of Congress have jumped on NHTSA for not ordering the recall of all Takata airbag inflators made with ammonium nitrate, a number believed to be around 120 million.
However, NHTSA says that option isn't on the table as the safety regulator would have to go beyond current laws to order the recalls. Additionally, the government says replacing that number of inflators could overwhelm inflator manufacturers and put consumers at risk.
Many automakers have turned to inflators made by companies other than Takata, not only because the inflators don't use ammonium nitrate, but also due to Takata having trouble churning out enough replacement inflators.
The government is forcing Takata to stop using ammonium nitrate in new airbags, but for existing airbag inflators Takata has until the end of 2018 to prove they are safe. Beyond that, Takata has until the end of 2019 to prove there are no safety problems associated with airbags that use ammonium nitrate treated with a desiccant.
Takata Caught Lying, Again
With the recalls in full swing, Takata is still answering to U.S. safety regulators and Congress concerning a laundry list of failures.
Documents published by the Senate Committee on Science, Commerce and Transportation show Takata kept lying about the airbags a year after two people were confirmed killed by the metal inflators. The internal memo shows officials based in Japan lied to Honda by using falsified test data concerning a new airbag design.
No automaker has been hit harder by Takata's failures than Honda, the largest vehicle airbag customer of Takata. The vast majority of people killed have been in Honda vehicles, something that caused the automaker to finally throw out Honda as its supplier.
In a separate document, a Takata manager says the company used incorrect data concerning a recall during the same time three deaths had been confirmed.