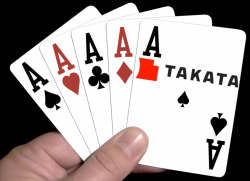 — Airbag manufacturer Takata is in more trouble as an audit conducted by Honda and a wrongful death lawsuit brought Takata's cheating ways closer into focus.
The risk of the airbag is that a slow-speed crash could trigger the airbag and cause the metal inflator inside the airbag to explode due to a chemical called ammonium nitrate.
Honda is Takata's largest auto airbag customer and as such Honda vehicles have been involved in more airbag-related deaths than any automaker.
As part of an audit paid for by Honda and Takata, engineers for the airbag maker lied about airbag inflator test results as early as 2000. So far the audit shows Takata as a company that intentionally took measures to hide data from Honda to keep the automaker buying the airbag parts.
However, a recent settled lawsuit also reveals Takata lied to more automakers than Honda, including to General Motors, Nissan and Toyota.
The recent case of Patricia Mincey shows engineers for Takata knew faulty airbag inflator test results were being sent to car manufacturers as current and former Takata engineers testified during depositions for trial.
Mincey was driving her 2001 Honda Civic in 2014 when she went through a red light and crashed into another vehicle. The Takata airbag deployed with overwhelming force and broke Mincey's back, leaving her a quadriplegic. Her Civic was recalled four days later to replace the airbag inflator.
Mincey was unable to move, talk or breathe on her own for nearly two years before she died at age 77 in a Florida rehabilitation facility.
The case brought out new revelations from Takata engineers who said Takata manipulated inflator tests as early as 2000 before sending the results to Honda. Engineers also said General Motors, Nissan and Toyota were sent data that didn't represent accurate information.
Takata had a habit of altering data from airbag inflator tests and engineers covered up airbag tests by deleting certain test results while leaving results that looked the best on paper.
One Takata engineer who bailed out of the company in 2014 testified he saw fraudulent tests in 2005 when working on airbag inflators that were for Nissan.
The man said he reported the fraud committed by another engineer and instead of the second engineer being reprimanded, Takata promoted him as the boss over the engineer that spoke up.
Honda is waiting for full results of Takata's wrongdoing before deciding if more vehicles should be recalled to replace the airbag inflators. The National Highway Traffic Safety Administration says about 70 million vehicles will be recalled in the U.S. by 2019, with the possibility more could eventually be included.