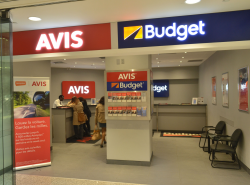 — Avis, Budget and Payless e-Toll (cashless) fees got the attention of Florida Attorney General Pam Bondi's office and led to a settlement agreement with Avis Budget Car Rental System LLC, which owns the Avis, Budget and Payless car rental companies.
The attorney general had heard allegations that Avis, Budget and Payless didn't do enough to explain to consumers about daily fees for the companies' e-Toll service, in addition to the cost the customer incurs for a toll on a cashless toll road.
The car rental companies charged the fee for each day of the rental, even on days the customer didn't use a cashless toll road. The customer would then receive a bill from the rental company up to six weeks after they were done renting the vehicle.
According to the settlement agreement, Avis, Budget and Payless must clearly disclose the $3.95 per day charge to consumers who rent a vehicle. In addition, the companies must clearly explain on their websites, reservations, confirmation emails and at the rental counters the existence of the $3.95 per day charge.
Finally, Avis, Budget and Payless must explain how consumers can avoid this e-Toll charge.
Attorney General Bondi says the rental car companies must not inform consumers that the only way to pay for tolls in Florida is through their e-Toll system, and they must not tell consumers that all toll roads in Florida are cashless.
Additionally, the companies are required to provide consumers with truthful information about damage waiver products and cannot charge a waiver fee when the customer has specifically declined the coverage.
The settlement agreement also requires the rental companies to not charge customers for a higher class car when the car reserved by the customer is not available. Furthermore, the cost per day for any upgrade must be clearly disclosed to customers.