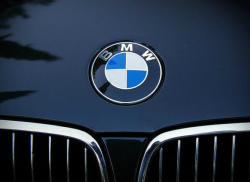 — A BMW N20 and N26 engine lawsuit alleges the timing chains cause total failure of the engines that can only be repaired by replacing the direct injection turbocharged engines that can cost up to $22,000.
The proposed BMW class-action lawsuit includes consumers who own or lease, or formally owned or leased 2012-2015 BMW E84 (X1), E89 (Z4), F10 (5 Series), F25 (X3) and F30 (3 Series) vehicles equipped with N20 and N26 engines.
According to the lawsuit, the vehicles are built with defective primary and secondary chain assemblies that cause acceleration problems and catastrophic engine failure.
All the named plaintiffs tell stories of problems with their BMW vehicles, with one saying he purchased a used 2013 BMW X3 28i from a New Jersey dealership for about $27,000. On October 12, 2017, when the vehicle had 83,000 miles, the plaintiff says he heard a knocking noise coming from the engine and then couldn't get the vehicle re-started.
The plaintiff says he saw marks on the loose timing chain, causing him to pay $7,000 to have a used engine put in the vehicle.
The plaintiffs describe the primary chain as the timing chain that is used to connect the camshafts and crankshaft, causing the valves in the engine's combustion chambers to open and close. But when the primary chain assembly fails, the teeth on the chain sprocket skips and the camshafts and crankshaft aren't synchronized.
The lawsuit alleges the plastic guide for the timing chain is made with a defective polycarbonate composition that causes the guide to break apart and lodge in the crankshaft drive sprocket, causing the chain to damage the engine.
As for the secondary chain, the lawsuit says it connects the oil pump and balance shaft assemblies to the crankshaft, but due to allegedly defective materials, the chain elongates and damages the sprocket.
According to the plaintiffs, the owner's manuals don't contain requirements to inspect or maintain the primary and secondary chain assemblies even though the manuals include maintenance schedules for the vehicles up to 150,000 miles. The lawsuit alleges this indicates BMW didn't expect the timing chain problems or the engines that prematurely fail.
The automaker allegedly concealed the timing chain problems even though BMW allegedly knew about the defects in 2012, something that would have prevented the plaintiffs from buying the vehicles.
The BMW N20 and N26 engine lawsuit was filed in the U.S. District Court for the District of New Jersey - Chris Williams, et al., v. BMW of North America, LLC, et al.
The plaintiffs are represented by Joseph Santoli, Esq., and Nagel Rice, LLP.