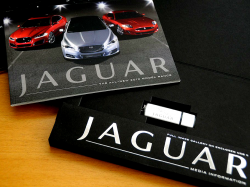 — Jaguar is recalling nearly 5,000 model year 2010-2011 XJ cars to fix airbag problems. The XJ cars may have incorrect airbag-related software if dealers updated the systems incorrectly.
The automaker opened an investigation in May after receiving a report from a dealer concerning frontal airbags that failed to deploy properly. Engineers determined the restraint control module had incorrect software, yet the supplier showed the original software installed in the car was correct.
Jaguar discovered the car had been worked on by a dealership that updated the software by using the wrong calibration. Although no problems have been reported in the U.S., Jaguar determined enough of a safety risk exists to order a recall.
Since the cars are outside the warranty periods, Jaguar will reimburse owners who have paid for related airbag repairs.
The 2010-2011 Jaguar XJ recall should begin August 18, 2017.
Jaguar dealers will update the software of the restraint control modules, but owners may contact Jaguar at 800-452-4827 and use recall number H034.
CarComplaints.com has complaints you can read about Jaguar XJ cars and other Jaguar models.