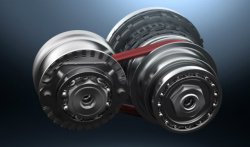 — A Nissan Sentra Xtronic CVT (continuously variable transmission) lawsuit alleges model year 2012-2017 Sentras have transmissions that overheat and fail due to the cooling systems.
Plaintiff Waldo Leyva says he would not have purchased his 2015 Sentra if he would have known about the transmissions, or at the least he wouldn't have paid as much as he did.
Leyva says he started having problems two years after he bought the car, when a simple warning light illuminated and a dealership said the Sentra needed a new transmission because of overheating issues.
The overheated CVT will send the Sentra into fail-safe mode which takes down the engine RPM to try to protect components from further damage, but drivers can expect vibrations, shaking and shuddering and then dealing with transmission failure.
Specifically, the proposed class-action lawsuit alleges the transmission cooling systems are too small to handle the job of cooling the Xtronic CVTs enough to protect them from damage.
According to the plaintiff, Sentra occupants and other vehicle occupants are in danger because of what can happen when the Xtronic transmissions suddenly fail and leave drivers without the ability to control the cars.
Nissan has allegedly known about the CVT transmission problems for years from internal testing, replacement part orders and especially from customer complaints. Sentra owners complain about jerking movements, noises, stalling and especially acceleration problems.
"This car has a really poor CVT response....When you take off in the light or stop sign, the response is really slow and you have to keep your foot on the gas to get power to take off or get velocity." - 2014 Nissan Sentra owner / Raleigh, North Carolina
"This car has poor take off when you come to a stop. It's very sluggish. I tried higher octane gas. There is a serious problem. I hate I bought this car." - 2014 Nissan Sentra owner / Lithonia, Georgia
The plaintiff claims Nissan conceals knowledge of the cooling system and transmission problems so the automaker can continue to market and sell the cars. Additionally, the automaker allegedly tells customers the transmissions are performing correctly and if owners want the transmissions repaired, those owners will pay for it.
The proposed class-action lawsuit includes all U.S. consumers who bought or leased 2012-2017 Nissan Sentras equipped with Xtronic continuously variable transmissions.
The Nissan Sentra Xtronic CVT lawsuit was filed in the U.S. District Court for the Central District of California - Waldo Leyva, et al. v. Nissan North America, Inc.
The plaintiff is represented by Capstone Law APC.