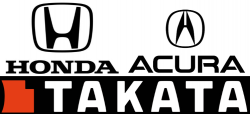 — Honda is recalling about 717,000 more vehicles to replace Takata airbag inflators, with some of those vehicles already subject to prior airbag recalls.
The following Acura and Honda vehicles are included.
2009-2012 Acura RL
2009-2013 Acura TSX
2011-2013 Acura TSX Wagon
2010-2013 Acura ZDX
2009-2012 Honda Accord
2010-2013 Honda Crosstour
2009-2011 Honda Civic
2009-2011 Honda CR-V
2009-2011 Honda Element
2013 Honda FCX Clarity
2009-2013 Honda Fit
2013 Honda Fit EV
2010-2013 Honda Insight
2009-2013 Honda Pilot
2009-2013 Honda Ridgeline
The Takata airbag inflators are at risk of exploding due to the metal inflators that contain the explosive chemical, ammonium nitrate. The chemical can become unstable due to heat, time and moisture, something that has already killed at least 20 people worldwide, most of those deaths occurring in Honda vehicles.
This latest recall involves passenger front airbag inflators that do not contain a dessicant, a drying agent to protect the ammonium nitrate from moisture.
This is the first recall for about 465,000 of the vehicles, and the automaker has enough replacement inflators for all the vehicles it has recalled in the U.S. Honda has recalled about 17 million Takata airbag inflators in the U.S, with about 11.6 million already replaced.
Honda says no additional driver-side frontal airbag inflators will be subject to this latest action, but some vehicles previously repaired under earlier driver front inflator recalls will now require replacement of those vehicles' passenger front inflators.
Also included in this recall are about 960 model year 2009-2016 Honda Gold Wing motorcycles.
Honda and Acura will start mailing recall notices in February 2018 and customers are urged to immediately make dealer appointments. Vehicle owners with questions should call 888-234-2138, and motorcycle owners should call 866-784-1870.
CarComplaints.com has owner-reported complaints about the vehicles named in the airbag inflator recall.