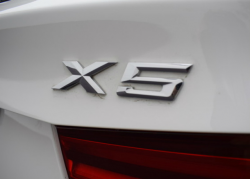 — BMW is recalling seven X5 and X7 vehicles because the wheels could fall off, all caused by bolts that may not have been sufficiently tightened.
The 2019 X5 xDrive50i and X7 xDrive40i vehicles need their left-side wheel bolts replaced once the recall begins in the U.S. on September 16, 2019.
Five of the vehicles are in the U.S. and two are recalled in Canada.
Affected customers may call 800-525-7417.