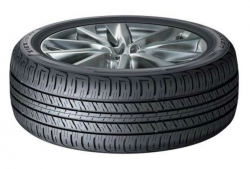 — A 2019 Mazda CX-9 recall has been ordered because the tire tread may separate while driving, leaving drivers unable to control the SUVs.
The SUVs are equipped with Sumitomo Falken ZIEX CT50 A/S tires, P255/50R20 104V, and having date code 1619.
Mazda told the National Highway Traffic Safety Administration a rubber compound used during prototype production on more than 150 SUVs was accidentally mixed into the rubber compound used for standard production.
This caused weakened tire tread durability and increased the risk of tread separation.
A driver may notice vibrations or noise before the tread separates from the tire body.
About 146 CX-9s are recalled in the U.S. and six are recalled in Canada.
The automaker says no crashes or injuries have been reported due to the tire tread problems.
The U.S. recall is expected to begin December 18, 2019, when dealerships will replace any affected tires.
CX-9 customers with questions should call 800-222-5500 and refer to recall number 4019J.
CarComplaints.com has complaints from drivers of Mazda CX-9 SUVs.