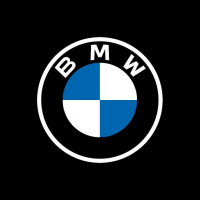 — BMW announced a recall of more than 3,100 vehicles because the windows and sunroofs may unintentionally close.
BMW says the electronic control unit (ECU) software may still allow the power windows and sunroof to be closed even when the digital key is removed from the vehicle.
2023 BMW 8 Series Coupe (840i, 840i xDrive, M850i xDrive, M8)
2023 BMW 8 Series Convertible (840i, 840i xDrive, M850i xDrive, M8)
2023 BMW 8 Series Gran Coupe (840i, 840i xDrive, M850i xDrive, M8, Alpine B8 xDrive)
2023 BMW 2 Series Coupe (230i, 230i xDrive, M240i xDrive, M2)
2022-2023 BMW Z4 sDrive30i, Z4 M40i
BMW was testing a digital key in January and noticed an inaccurate test result, causing engineers to open an investigation. Those engineers determined software coding problems for U.S. models.
BMW has not received any reports of crashes or injuries.
There is a risk of injury if a window or sunroof suddenly closes with the digital key removed from the vehicle. But the recall is necessary because the electronic control unit problem is also a violation of federal safety standards.
BMW does note the risk of injury is decreased because the vehicles are equipped with auto-reversal / anti-trap systems.
BMW expects to mail recall letters April 11, 2023. BMW says its dealers will update the ECU software, and the digital key function via cellular service and wi-fi capability will be deactivated until the vehicle is updated with new software. Vehicles located at dealerships will have the key cards removed.
Owners with questions may contact BMW customer service at 800-525-7417.