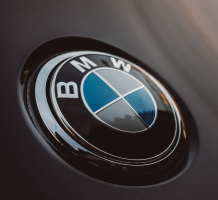 — Loose or broken bolts have caused BMW to recall nearly 177,000 older vehicles in the U.S. and Canada.
BMW says loose or busted VANOS bolts can cause the engines to stall in these vehicles.
2010-2012 BMW 1 Series Coupe
2010-2012 BMW 1 Series Convertible
2010-2012 BMW 3 Series Sedan
2010-2012 BMW 3 Series Convertible
2010-2011 BMW 3 Series Sportswagon
2010-2011 BMW 3 Series Coupe
2010-2011 BMW 5 Series Sedan
2010-2011 BMW X3 xDrive 28i
2010-2011 BMW X3 xDrive 30i
2010-2011 BMW X5 xDrive30i
2010-2011 BMW Z4 sDrive30i
The four VANOS bolts are aluminum and are used to secure the housing for the variable camshaft timing adjustment unit.
Some of the vehicles were recalled years ago and other BMW models equipped with in-line 6-cylinder engines were included in an extended warranty program for 10 years and unlimited mileage.
BMW has monitored the field for years and noticed an increasing number of vehicles showed symptoms.
BMW opened an engineering investigation in April 2023 but it could not be determined "which vehicles may have experienced a no-start condition, an engine emergency-mode condition, and/or a stalling condition. Further in-depth analyses were necessary."
The automaker looked at customer complaints and warranty claims and in October concluded too many vehicles had suffered from stalling events.
However, BMW has not received any crash or injury reports.
Dealers will eventually replace the four VANOS bolts. For now, interim letters notifying owners of the safety risk are expected to be mailed December 12, 2023.
Second letters will be mailed once the replacement bolts are available.
Owners may contact BMW at 800-525-7417.