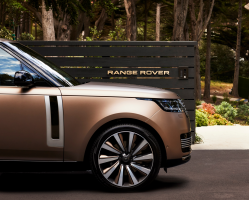 — Jaguar Land Rover is recalling more than 6,600 model year 2023 vehicles at risk of engine fires from oil leaks.
The automaker announced the engine cam carrier oil channel may be blocked which can lead to an oil leak.
Included in the recall are these Jaguar Land Rover vehicles:
2023 Land Rover Range Rover
2023 Land Rover Range Rover Sport
2023 Land Rover Range Rover Velar
2023 Land Rover Discovery
2023 Land Rover Defender
2023 Jaguar F-Pace
Jaguar Land Rover received a supplier report in November 2022 that an oil channel had not been correctly drilled on a small number of engine cam carriers. Those carriers were manufactured and supplied to Jaguar Land Rover for installation on 6-cylinder gasoline engines.
Jaguar opened an investigation where engineers physically tested the engines and confirmed what can happen with incorrectly machined components.
Engineers determined a blocked oil channel can cause an accumulation of oil against the pressure control valve rubber membrane and eventually an external oil leak or increased oil carryover into the air intake system.
Jaguar Land Rover says it is unaware of any crashes, injuries or fires related to the defect.
Jaguar Land Rover expects to mail recall letters March 31, 2023. Dealerships will inspect and possibly replace the engine cam carriers.
Jaguar Land Rover owners can learn more by calling 800-637-6837.