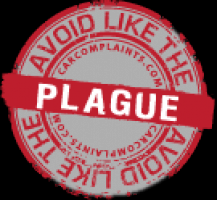 — If you drive a 2005-2010 Nissan Frontier, Pathfinder, or Xterra and have had your transmission damaged because of antifreeze, there is hope that an official government investigation might be in the future.
The National Highway Traffic Safety Administration has announced that after receiving over 500 complaints, someone finally petitioned the government for a full investigation into alleged transmission problems.
According to drivers who have filed complaints, their transmissions have been damaged after engine coolant leaked from a cracked line that runs through an engine coolant chamber in the radiator.
The government hasn't ordered a recall or even an official investigation. But now they will at least look into it.
For the 2005 model year alone, CarComplaints.com has over 180 horror stories about the same problem in the Nissan Pathfinder, over 80 complaints about the Xterra, and 35 complaints about the Frontier.