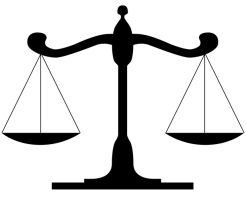 — Toyota Motor North America has agreed to pay over $1 billion to settle a class-action lawsuit stemming from the stuck accelerator pedal fiasco that began in 2009.
Toyota stood by their position that driver error and misplaced floor mats were the primary causes of unintended acceleration, but agreed to the settlement in an effort to put the matter behind them.
"This was a difficult decision – especially since reliable scientific evidence and multiple independent evaluations have confirmed the safety of Toyota's electronic throttle control systems," said Christopher P. Reynolds, chief legal officer of Toyota Motor North America. "However, we concluded that turning the page on this legacy legal issue through the positive steps we are taking is in the best interests of the company, our employees, our dealers and, most of all, our customers."
The Backstory
The 2010 lawsuit came after complaints that Toyota vehicles were accelerating out of control. In March of that year, the National Highway Traffic Safety Administration asked NASA for help to investigate the cause of the problems.
Investigators said they found no evidence of an electronic cause of throttle openings that could result in unintended acceleration incidents.
However, Toyota has recalled millions of vehicles for problems related to floor mats and sticking gas pedals. They have also faced millions of dollars in fines from the U.S. government for failing to notify safety regulators of potential problems, according to federal law.
Toyota was recently hit with a fine of over $17 million for not informing the government quickly enough about issues related to floor mat pedal entrapment in 2010 Lexus RX 350s.
What Can Toyota Owners Expect?
If the $1 billion settlement is approved by the judge of the U.S. District Court for the Central District of California, Toyota will launch a program that will provide prospective supplemental coverage for certain vehicle components and will retrofit additional non-hybrid vehicle models subject to the floor mat recall with a free brake override system.
Toyota will offer cash payments to eligible customers who sold or turned-in their leased vehicles in a period during 2009-2010, as well as other specified persons, and to eligible current owners and lessees who will not be offered the brake override system.
The proposed settlement would also establish additional driver education programs and fund new research into advanced safety technologies.
For more information on the settlement, visit www.toyotaelsettlement.com or call 877-283-0507.