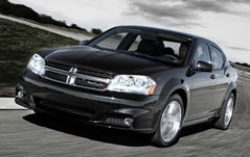 — Chrysler is recalling certain 2013 Chrysler 200 and Dodge Avenger vehicles because the gas tank assembly might have a broken control valve. The affected vehicles were manufactured from October 30, 2012, through November 2, 2012.
According to documents filed with the National Highway Traffic Safety Administration, fuel tank assembly supplier, TI Automotive, reported 17 broken pieces from control valves found on the floor at the time the problem was discovered.
Investigators said that 90 percent of the damaged valves will fail to prevent fuel from entering the canister, which can cause the engine to stall or fuel to leak.
The recall is expected to begin during March, 2013. Dealers will inspect the fuel tank assembly and replace any bad control valves.
Contact Chrysler at 800-247-9753 and refer to recall number N02.