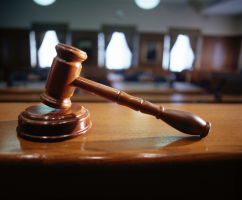 — A lawsuit filed in the U.S. District Court in Columbus, Ohio, claims Ford's six-cylinder EcoBoost engine can cause all kinds of problems when the vehicle is accelerating.
The suit points to more than 100 complaints filed with the National Highway Traffic Safety Administration about the alleged problem.
CarComplaints.com has Heard Similar Complaints the Past Few Years
A New York owner of a 2011 Ford F-150 said the vibration started from a dead stop and went away within 100 feet, but could also be felt just before coming to a stop.
"Ford says it's related to the angle of the drive shaft. Or in Ford's words 'driveline windup'," complained the upset Ford owner. "Since they haven't been able to find a similar truck without the problem, they've washed their hands of the problem by claiming it's 'characteristic' of the vehicle and an 'acceptable' vibration. It's not acceptable to me."
The V-6 EcoBoost is an option on the 2010-2013 Ford Flex, Taurus SHO, Lincoln MKT and Lincoln MKS; the 2011-2013 Ford F-150; and the 2013 Ford Explorer Sport.
Any Hope of a Federal Investigation?
Although there have been no federal investigations or recalls about the V-6 EcoBoost, the lawsuit alleges that Ford has known about the problem and informed their dealers, but they left the public out of the conversation.
This is the second lawsuit against Ford in less than two months. In March, a class-action lawsuit was filed that includes Ford owners in 14 states.
The lawsuit claims numerous Ford vehicles are prone to sudden acceleration because they don't have a brake override system.