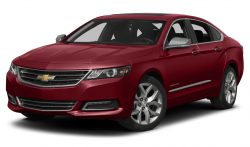 — After receiving one complaint about braking problems, the National Highway Traffic Safety Administration (NHTSA) has opened an investigation into about 60,000 model year 2014 Chevrolet Impala cars.
After taking heat for ignoring complaints about faulty ignition switches and steering defects in General Motors vehicles, NHTSA opened the Impala investigation after a customer complained their car came to a screeching halt without touching the brakes. The owner says the incidents occurred numerous times at different locations and on different road conditions.
One incident occurred while traveling 40 mph with no traffic in front of the Impala. The car allegedly sounded three or four beeps from the forward collision avoidance system, followed by the car coming to an abrupt stop. The driver said it felt like someone slammed on the brakes at full force.
The car stopped so suddenly a following vehicle rear-ended the Impala, although no injuries were reported.
NHTSA says they will also look at the 2013 Cadillac ATS because it uses the same driver assistance system as the 2014 Chevy Impala.
CarComplaints.com will keep you updated with results of the investigation.