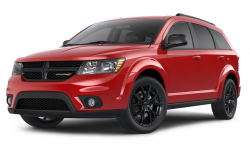 — Chrysler is recalling about 358,000 vehicles to replace passenger frontal airbag inflators made by Takata, the source of exploding airbags that have killed and injured people.
Chrysler says the latest Takata airbag recall brings the total number of recalled vehicles to about 617,000 older-model cars, trucks and SUVs.
Still not giving the National Highway Traffic Safety Administration what it wants with a national recall, Chrysler said the affected vehicles are those bought or ever registered in the following areas:
Alabama, Florida, Georgia, Hawaii, Louisiana, Mississippi, Texas and the territories of American Samoa, Guam, Puerto Rico, Saipan and the U.S. Virgin Islands.
The vehicles include the:
2003-2005 Dodge Ram 1500
2003-2005 Dodge Ram 2500
2003-2005 Dodge Ram 3500
2004-2005 Dodge Durango
2005 Chrysler 300, 300C, SRT8
2005 Dodge Magnum
2005 Dodge Dakota
Chrysler says the vehicles have passenger frontal airbag inflators that are different from other metal Takata inflators used by other automakers. Chrysler says it has received no reports of accidents or injuries and even after laboratory tests on 600 inflators, none of the inflators were defective.
The automaker says recall notices will be mailed beginning on January 19, 2015.
Dodge Journey
In a separate action, over 660 Dodge Journey cars are recalled to replace incorrect tire placard labels. Chrysler says the recalled 2014-2015 Dodge Journeys have wrong information about the seating capacity and occupant/cargo weight. Loading the car based on the wrong information can overload the weight limits of the Journey.
Chrysler says the recalled 2014-2015 Dodge Journeys were built October 25, 2013, to August 22, 2014.
There isn't any indication of when the Dodge Journey recall will begin, but Chrysler says dealers will replace the incorrect placards with the correct tire placard labels.
Customers with questions or concerns about the recalls should call 800-853-1403.
Read what owners say about the Chrysler/Dodge vehicles named in the recalls: