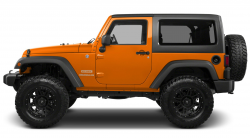 — Chrysler is recalling over 917,000 vehicles to fix faulty alternators and electrical shorts that could cause a fire.
Chrysler 300, Dodge Charger, Dodge Challenger, Dodge Durango, Jeep Grand Cherokee
Over 470,000 model year 2011-2014 Chrysler 300, Dodge Charger, Challenger, Durango and Jeep Grand Cherokee vehicles have alternators that could leave you stranded. Chrysler says the vehicles are equipped with 3.6L engines with a 160-amp alternator.
Chrysler says about 434,581 are in the U.S.; 16,080 in Canada; 2,335 in Mexico and 17,000 are outside those areas. The recalled vehicles were manufactured June 17, 2010, through December 23, 2013.
If the alternator fails the battery can drain and cause the engine to stall.
The alternator recall should begin on November 28, 2014. However, Chrysler hasn't said how it will fix the problem.
Owners of the 2011-2014 Chrysler 300, Dodge Charger, Challenger, Durango and Jeep Grand Cherokee can contact Chrysler customer service at 800-853-1403. Chrysler's recall number is P60.
Jeep Wrangler
Chrysler is recalling about 437,000 model year 2011-2013 Jeep Wranglers because of electrical shorts in the external heated power mirrors. The automaker says the defect is blamed on corrosion inside the electrical connector of the mirror.
Chrysler says the Jeep Wranglers with the risk of fire in the mirror were manufactured February 16, 2010, to July 19, 2013.
The recall is expected to begin December 5, 2014. Chrysler/Jeep dealers will move the mirror power feed to a different connector.
Owners of the 2011-2013 Jeep Wrangler can contact Chrysler at 800-853-1403 and refer to recall number P61.
Read what owners say about the vehicles named in the recall or add your own complaint here.