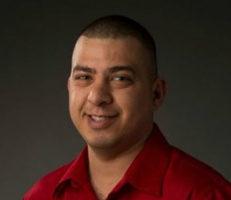 — Another driver of a Honda Accord has been killed by an exploding Takata airbag, this time in Spring, Texas.
Carlos Solis, 35, was driving a 2002 Honda Accord when his car was involved in a minor fender-bender. Although the car had only minor damage, the Takata airbag exploded sending shrapnel into Solis' neck. He died at the scene while his brother was trying to stop the bleeding from the neck wound.
The death of Carlos Solis is believed to be the sixth in a Honda vehicle equipped with Takata airbags containing metal inflators that cause the airbags to explode and send shards of metal toward (and into) the front passengers.
The 2002 Honda Accord driven by Solis had been recalled in 2011 to repair the airbag inflators, but the repairs were never performed on his car. Solis had owned the car about a year after purchasing it from a used car dealer on April 25, 2014. Although three years had passed since the recall, Solis was never informed of the 2011 recall because he bought the Accord from a used car dealer.
Based on current federal law, used car dealers aren't required to perform recall repairs on a car they sell and the dealer has no legal obligation to tell a buyer about cars that haven't been repaired.
Honda sent numerous recall notices to the owner of the Accord in 2011, but records show the owner at that time never had the airbags repaired. Just as used car dealers aren't required to fix recalled cars before they are sold, vehicle owners are not required to get their recalled cars to a dealer for repairs.
The family of Carlos Solis has filed a lawsuit against Honda, Takata and All Stars Auto Sales, the used car dealer that sold the Accord in Cypress, Texas.
The death of Carlos Solis is a sobering reminder of the importance of verifying your car doesn't have any open recalls. Check your vehicle by visiting https://vinrcl.safercar.gov/vin/.