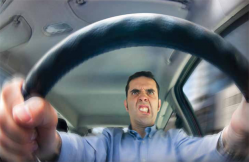 — According to a report from The New York Times, General Motors has decided a steering issue in its cars is not worthy of a recall, even though two owners said the problem caused them to crash.
The report specifically names the 2013-14 Buick Verano, Chevrolet Cruze and Chevrolet Malibu as the cars responsible for over 50 steering complaints made to the National Highway Traffic Safety Administration.
Owners are complaining about steering wheels that stick in place while driving, then mysteriously unlock after a brief amount of time. Some owners told CarComplaints.com they are scared to drive their own cars after experiencing the problem.
"Really dangerous in icy conditions, steering sticks bad then jerks when comes unstuck. Almost wrecked twice from this. Hope the fix is permanent. Scared to drive car in winter. GM get your head out...test cars first before putting them on the road." - 2014 Chevrolet Cruze owner / Perry, Michigan
The owner of a 2013 Buick Verano also said winter wasn't their friend while driving the Buick.
"Highway speed the steering sticks, dead area if you move the steering wheel to the right of center about 1 inch of steering wheel movement, car then drifts to the right while in dead area. Steered to the left to correct and almost lost control on snow covered I-94 as car swerved to the left." - 2013 Buick Verano owner / Dowagiac, Michigan
GM told the Times the stuck steering wheels aren't considered enough of a safety hazard to order a recall, yet GM sent its dealers a technical service bulletin about the problem. The bulletin tells GM dealers exactly how to repair the problem by installing a simple software update, but only if customers complain enough to bring their cars in for service.