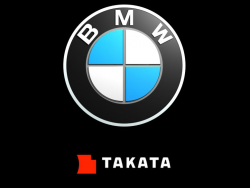 — BMW is adding to its long list of vehicles recalled to replace exploding Takata airbag inflators, this time recalling nearly 92,000 vehicles in different "zones" of the country. The BMW Takata airbag recall is part of a massive recall expansion of 35-40 million vehicles in the U.S.
BMW Takata Airbag Inflator Recall (Zone A)
The automaker says zone A areas are the following:
Alabama, California, Florida, Georgia, Hawaii, Louisiana, Mississippi, South Carolina, Texas, Puerto Rico, American Samoa, Guam, the Northern Mariana Islands (Saipan) and the U.S. Virgin Islands.
The following vehicles are recalled if they were originally sold or ever registered in zone A areas listed above:
2007-2011 BMW X5 xDrive30i
2007-2011 BMW X5 xDrive35i
2007-2011 BMW X5 xDrive48i
2007-2011 BMW X5 xDrive50i
2007-2011 BMW X5M
2009-2011 BMW X5 xDrive35d
2008-2011 BMW X6 xDrive35i
2008-2011 BMW X6 xDrive50i
2008-2011 BMW X6 M
2010-2011 BMW X6 ActiveHybrid
BMW Takata Airbag Inflator Recall (Zone B)
But no need to stop there as BMW says unless they are included in zone A above, the following vehicles will be recalled in zone B locations:
2007-2008 BMW X5 xDrive30i
2007-2008 BMW X5 xDrive35i
2007-2008 BMW X5 xDrive48i
2007-2008 BMW X5 xDrive50i
2007-2008 BMW X5M
2008 BMW X6 xDrive35i
2008 BMW X6 xDrive50i
2008 BMW X6 M
Those zone B locations include the following:
Arizona, Arkansas, Delaware, District of Columbia, Illinois, Indiana, Kansas, Kentucky, Maryland, Missouri, Nebraska, Nevada, New Jersey, New Mexico, North Carolina, Ohio, Oklahoma, Pennsylvania, Tennessee, Virginia and West Virginia.
The BMW vehicles in both zones will have their passenger-side Takata airbag inflators or airbag modules replaced when the recall begins on July 18, 2016.
Owners of the recalled vehicles who have questions should call BMW at 800-525-7417.
BMW is no stranger to Takata airbag recalls, as can be seen below.
April 2016 - The government gives BMW an extension for a Takata airbag recall.
February 2016 - BMW recalled 840,000 Takata-equipped vehicles in the U.S.
October 2015 - BMW and its MINI Cooper cars were recalled to replace passenger-side airbags.
December 2014 - BMW recalled 140,000 cars to replace driver-side airbag inflators.
September 2014 - More MINI and BMW vehicles were recalled because of airbags.
July 2014 - BMW recalled 1.6 million vehicles that needed both frontal airbag inflators replaced.
May 2013 - BMW was part of a recall of 3 million Takata airbags.