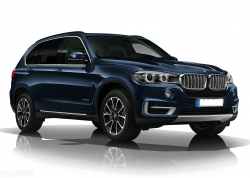 — BMW is recalling 840,000 vehicles in the U.S. to replace Takata airbags that can explode. The automaker says none of the vehicles have been included in past Takata recalls.
Listed among the latest recall are the following vehicles that need new driver-side airbag inflators:
2008-2013 BMW 128i and 135i and 1 Series M
2006-2011 BMW 325i, 325xi, 328i, 328xi, 328i xDrive, 330i, 330xi, 335i, 335xi and 335i xDrive
2009-2011 BMW 335d
2006-2012 BMW 325xiT, 328i and 328xi
2007-2013 BMW 328i, 328xi, 328i xDrive, 335i, 335xi, 335i xDrive, 335is and M3
2013-2015 BMW X1 sDrive28i, X1 xDrive28i and X1 xDrive35i
2007-2010 BMW X3 xDrive30i
2007-2013 BMW X5 xDrive30i, X5 xDrive35i, X5 xDrive48i, X5 xDrive50i and X5 M
2009-2013 BMW X5 xDrive35d
2008-2014 BMW X6 xDrive35i, X6 xDrive50i and X6 M
2010-2011 BMW X6 xDrive50i
2008-2011 BMW M3
In late-January 2016, the National Highway Traffic Safety Administration announced another 5 million airbag inflators would be recalled by multiple automakers. BMW is one of those automakers with vehicles that use non-desiccated PSDI-5 Takata airbag inflators on the driver's side.
The recall was ordered after testing showed problems with that type of inflator. Takata reported four inflators ruptured during ballistic tests and six additional tests showed abnormally high internal pressures inside the metal inflators.
Like the other automakers, BMW has pretty much just been along for the ride, this time expecting to pay additional millions to fix Takata's problems.
BMW says it doesn't have all the necessary parts to fix the airbags. Owners should receive an interim notification in April 2016, then a second letter will be mailed when parts are available.
Owners may contact BMW customer service at 800-525-7417.